Every Sunday, after church, Brea and I do a shoot.
It's kind of a tradition now, we sneak out for a few minutes in between refreshments and the afternoon theological study, for a few minutes of jumping around (me) and shooting in various crouching positions (her).
The MJ pose, for when I have heels and nothing else planned.
Sometimes I'll dream up little themes (walking shots, I'm pretending I have a job to go to!, or professional and slick because I'm wearing all black, or happy little school girl because I'm wearing a pleated skirt and I don't want to take off my glasses this time...) We use our imagination and shoot in practically every little corner of the alley behind the church building.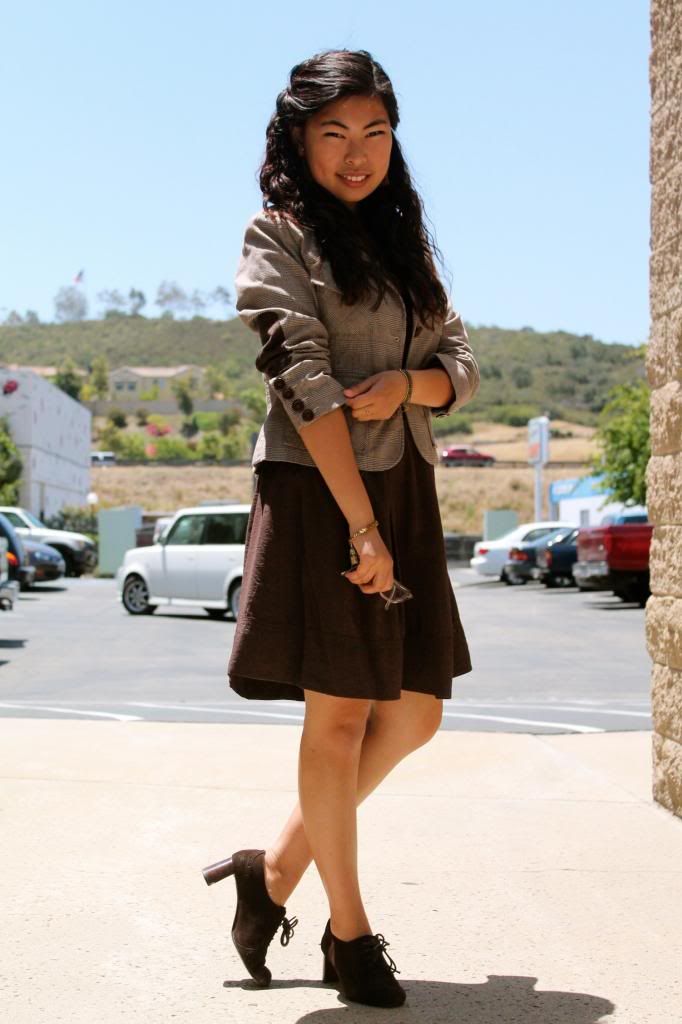 The theme here was vintage. And, unlike some in the past, it's actually inspired by a pre-existing concept. I love the Jonas Brothers'
Lovebug
 music video, and I love the idea of the entire story being a flashback of an old photograph come to life.